Pause Pain & Wellness exists to provide focused and compassionate care for our patients throughout the state of Mississippi using an evidence-based application of medical cannabis research.
About Pause Pain & Wellness
We don't know where life has taken you or why you stopped by our site today, but we do know that life is often full of pain. Regardless of the problems your medical condition may be causing, we believe we can help you find a solution.
Pause Pain & Wellness was founded using the best available medical cannabis research to offer an alternative treatment to patients throughout the state of Mississippi suffering from one of many debilitating conditions.
Our values—education, empathy, and exceptional customer service—form the foundation of how we approach patient care. We are passionate about providing you with the treatment and support you need to feel better.
The goal we set for our clinic is a simple promise: give every patient the opportunity to pursue a better quality of life. We want you to put this promise to the test! Upon visiting or calling Pause Pain & Wellness, you will find a team of healthcare professionals led by board-certified pain specialists. We will determine if medical cannabis is right for you and help you find other local treatment options when necessary. Our team is committed to your health well beyond your scheduled appointments. As our subscription options show, we are here for you every step of the way, from medical marijuana card approval to continuing care.
A Message From the President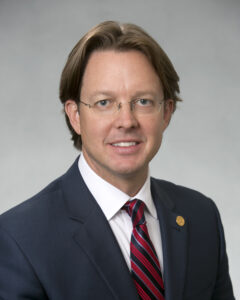 I have been a physician here in our beautiful state of Mississippi for close to two decades, specializing in pain management since 2008. I was born here, grew up here, and completed my medical training here. My practice focuses on pain relief, improved physical function, and enhanced quality of life while minimizing the role of medications which can result in chemical dependency and addiction. I am dual Board Certified in Anesthesia and Pain Medicine and have dedicated my career to helping people manage and recover from chronic pain.
From my research, I have concluded that medical marijuana, when prescribed with good judgment and oversight, can be a helpful therapeutic medication option for many patients suffering from chronic debilitating conditions.
While the treatment is new to our state, it is not new to medicine. There is some evidence suggesting that cannabis traces its origins to the ancient world and was in use more than 5,000 years ago. It was described in the United States Pharmacopoeia as early as 1850, and federal restriction of the use of this plant-based product did not occur until 1937. Legal penalties were not imposed for its sale and use until the 1950s. In 1996, California legalized cannabis for medical purposes and it has taken years for other states to follow suit.
In February of 2022, Mississippi became the 37th state to legalize medical marijuana, offering hope for relief to thousands of our good citizens. I decided to team up with many of my trusted medical colleagues across the state to bring the same experience and passion they have for their own pain management practices to the medical cannabis evaluation process. I wanted to create a pressure-free, stigma-free setting for patients and caregivers to learn more about the possible role of this treatment option. I have hand-picked some of the most qualified physicians in the state to oversee each of our clinics.
When a patient enters one of our clinics to be evaluated, we want them to feel comfortable and confident that they will be treated with dignity and respect as we gather information about their medical history and discuss treatment options. We are the only state-wide program which is solely dedicated to the entire process from getting a medical marijuana card, to understanding what to expect from a dispensary, to appropriate follow-up to ensure patient safety and satisfaction.
On behalf of our healthcare team, I look forward to helping you Pause The Pain.
Warmly,
Dr. Kirk L. Kinard, D.O.
Put Our Promise to the Test – Schedule an Appointment to Pause the Pain
Finding the right medical treatment for a debilitating condition can be difficult. We promise to provide you with the educational resources you need to make the best choice for your situation—all while delivering quality medical care and exceptional customer service offered with empathy.
At Pause Pain & Wellness, we do more than get you approved for your medical cannabis card. We are dedicated to giving you the support you need to treat your symptoms effectively and safely while keeping you in compliance with Mississippi law. We are the only clinic with statewide locations led by Mississippi physicians.
Still have questions? Get personalized answers from the experts. Don't wait another day to start your journey toward relief from short-term pain, chronic pain, or symptoms related to your medical condition, without the risks posed by addictive prescription drugs.
Please visit or call a Pause Pain & Wellness location near you to find a team of medical professionals committed to the patient care and education you need.